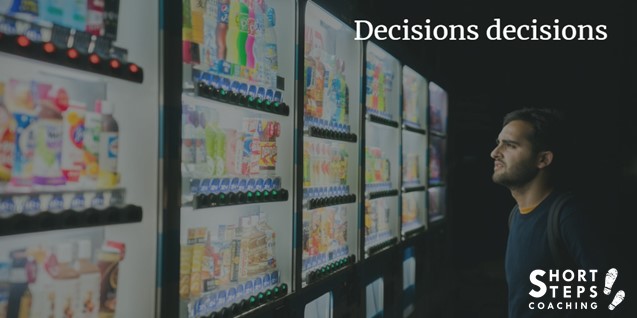 Many people resist the idea that they can be "pigeon-holed" or that they can act in predictable patterns. Unfortunately for them, we are very predictable in many of the ways we operate in the world, and not having a keen awareness of this can lead to a huge amount of incorrect decision-making and stress.
So, aside from knowing that you like certain music or movies, that you prefer some foods over others or whatever else you know that you like to experience, there's a huge amount to learn about your inherent leading personality preferences.
Knowing how you operate in the world allows you to better assess your own decisions in life, past and future, so that you know you're doing the right things for you. You can learn a huge amount about your personality preferences using online personality profiling tests. From this you will learn more about yourself than you've known before.
·      It allows you to assess your internal thoughts on what you're doing in the world. It's about your leading personality traits and your preferences for how you operate as a person.
·      This requires you to know a lot more about your true leading personality traits and this is the ideal place to start when exploring any possible dissatisfaction that you have with life.
·      You might have heard of this kind of thing already. There are lots of models out there to help you identify those leading personality traits such as DISC, Myers-Briggs, Social-Styles and many more.
·      These tools use 'forced-answer questions' which encourage you to answer quickly and on an extreme scale in order to identify how you prefer to interact with the world, how you perceive things, how you process information, how you make decisions and take action.
·      Once you know how you operate in the world, you can then listen to what your mind really thinks and feels about things going on in your life. Without this knowledge you're listening with the wrong ears and hearing the wrong messages back from your mind.
I recommend this FREE personality profile.
Visit www.16personalities.com.
1.    This is a FREE personality profiler and in my opinion is one of the best.
2.    Click on the link 'Take the Test' and follow the instructions and answer the questions. It doesn't take very long, maybe 10 – 15 mins tops.
3.    Don't overthink your answers. As I mentioned above the test 'forces' a strict answer one way or the other. This is how it identifies your leading personality traits.
4.    Once you have finished the test the site will email you your personality profile with a HUGE amount of information. Most people find this information to be scarily accurate and it opens many people's eyes to their true selves very quickly!
5.    Read the report, assimilate the information and I'd recommend highlighting sections that really stand out for you as things you resonate with or better yet, things that make you think "ahh, that's why I hate X or don't do Y" etc.