A lot of people feel like we're living under some sort of fascist rule these days. That all our civil liberties are under threat.
While there might be some serious doubt as to the UK Gov's motivations at the moment, they don't have as much control as they'd like to think, or as some seem prepared to give them.
You still have the right to individual choice.
You can still meet your mates for a walk in the park.
You can go to the shops, sit and have a coffee on a bench.
Obviously, you can still go to the random selection of shops that are deemed critical and browse.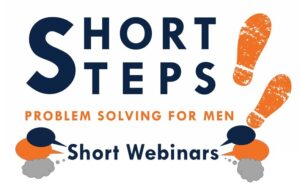 Practical Tools For Staying positive during the winter. Not Covid-Positive!
Please join me for these FREE webinars on Men's Mental Health and staying positive this winter.
SHORT 30 minute ZOOM webinars every Sunday at 11am, starting Sunday 22nd November. A link will be emailed to you when you register for the events.
Practical tools for problem solving and managing positive mindset, particularly duing this time of increased stress and anxiety for everyone.
Opportunity to ask questions.
Practical Exercises for you to try yourself.
Follow the link below to register now.
Also you can take a tour of your local town and admire all the businesses the government has caused to shut down and go out of business.
You can choose to go see your loved ones. Say hi from the kerb? Say hi through the window? Sit in the garden (under a heater or blankets!)
Not to mention, that all the rules are likely to be stopped or relaxed over Christmas cos, you know, the virus KNOWS it's Christmas. It didn't care much about Diwali bizarrely. Almost as if it has its own beliefs and priorities, that it doesn't share with others that are different to it. Weird.
Keep yourself safe and out of trouble with the Police of course. They'll be busy breaking up house parties and possibly trying to keep the elderly and infirm alone in their houses this winter, for some reason, so exercise caution but also, do what you need to do!
Ongoing tiers and lockdowns and restrictions are now causing more harm than the virus itself! It's time to take back some control and in particular, look after your mental wellbeing.